Corrosion Inhibitor: Importance in Marine Industries 
Corrosion inhibitors are chemical compounds that are added to a chemical stream to avoid or lessen the rate of corrosion on materials such as metal or alloy, so that the processing equipment can serve for a longer duration. They are the most cost-effective ways to prevent or control corrosion because they allow manufacturers to use low-cost metals for a corrosive environment.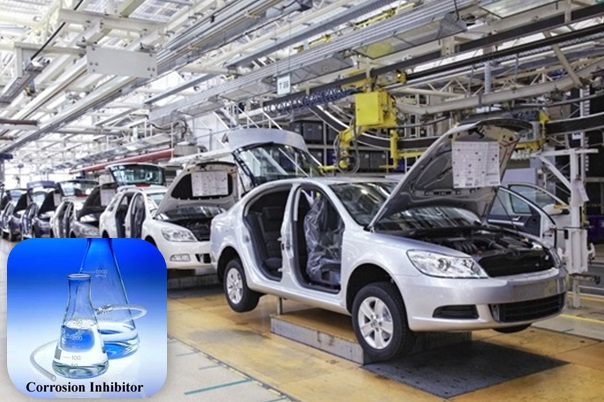 Corrosion inhibitors are widely used in various industries such as fuel, automotive, marine, etc.
Corrosion Inhibitor: Things to Consider Prior Selecting it
The materials which are needed to be protected must be taken into consider.
There are several methods of application- Dip, Spray, Brush, etc.
Type of protection required by material, for instance- in any Process, Storage or Shipping.
Temperature or climatic conditions.
Type of inhibitors: Oil, Solvent or Water-based.
Environmental, health and safety requirements.
Importance of Corrosion Inhibitors in Marine Industry
The marine industry often faces challenges caused due to corrosion. The aluminum and its alloys are used widely in construction of boats, ships and submarines.
The aluminum has excellent corrosion resistance property which is preferred in construction of marine vehicles. In spite of using high quality of metal or alloy, after some point of time, they usually deal with problems of rusting.
The marine-related industries suffer from great loss due to corrosion. It is also a health and safety hazard for people as well as environment.
The constant contact with the salt water, damages the surface of material to such an extent that makes marine vehicles obsolete.
To avoid such scenarios, the corrosion inhibitors are used extensively to sustain their good working condition so that they can be used for longer period of time.
The corrosion inhibitors are special chemicals which are absorb on the metal surface, creates a protective layer and interact with anodic or/and cathodic reaction sites to decrease the oxidation or/and reduction of corrosion reactions on the surface of marine vehicles.
Using them lowers the maintenance cost as well as downtime as it provides elongating rust protection and lubrication.
The usage of corrosion inhibitors and proper rust protection techniques can save approx. 35% of losses due to corrosion in marine-related industries. Thus, they are widely demanded in such industries.

Conclusion

The corrosion inhibitors are used extensively in oilfields and petroleum industry. They are cost-effective and quality means to curb corrosion. There are several electrochemical methods which can measure its efficiency in short time. These methods are very useful as it provides mechanistic information which helps to design corrosion protection strategies as well as new inhibitors.

Why Rimpro-India?

Rimpro-India is a company involved in manufacturing and exporting high quality of Corrosion Inhibitors. The company also offers diverse range of Surfactants, Oilfield Chemicals, and Cosmetic Self Emulsifying Wax.

We have an advanced infrastructure, professional staff and proficient R&D department which promotes us to provide supreme grade products. Our products are applauded in domestic as well as international market, hence demanded worldwide. We deliver excellent quality of goods at competitive rates to our esteemed customers across the globe.