Is There a Tough Time Ahead for Indian Oilfields?
Indian Oil and Gas Sector and the Impetus for Larger Productivity
India is found to be in the top list of countries that depend on fuel and oil. When it comes to production, Indian Oilfield companies face increase in demand as every year pass by.
Refining Sector and Investment Prospects
If production demands are higher it obviously reflects on the challenges faced by refineries. Apart from that, refining oil is more challenging as production cost is spent more on purification than extraction of raw materials. The growing energy demand and the interest shown by MNCs in extraction and refining of Oilfields are some more important reasons that urge oil industries to produce more.
Tough Aspects faced in Production
The oil requirement demand and subsequent production demand have been likely to reach great level in the coming years and the tough aspect for refining industries would be to meet the expected demand through equalizing with production.
Pressurization of Government on Oilfield Sector
Government has a strong emphasis on oil industry in terms of promising for purity of fuel quality. This has been implemented to meet the global market competence and to sustain the reputation of the Indian Oilfield industry. Hence, purity of fuel remains yet another challenging aspect which can be maintained only with application of appropriate Oilfield chemicals.
Top Reason for Production and Refinery sectors of Oilfields
India is estimated to be the fourth largest energy consumer in globe and the energy demand appears to be on the increasing level and expected to hit the heights in a decade. Production requirement and purity of product have become mandatory output for Oilfield industries.
How Oil Industries Sustain the Purity of Product?
Purity of fuel can be obtained in terms of applying the right type of Oilfield chemicals. Emulsion for drill cutting removal, as emulsions have the property of separating oil from water. The oil percentage in water ranges between 70 -80% and hence, the extracted water containing oil content is sent through a solution comprised of pH enhancing agent which in turn results in formation of water emulsion and keep the processing parts stay compatible for sending oil extracts.
Surfactants for Oilfields
Surfactants are used to reduce the surface tension in water and it helps in removing the dirt particles present on the surface. It is of various varieties and applied in Oilfields as a cleaning agent. Hence, it is preferred in refineries at large.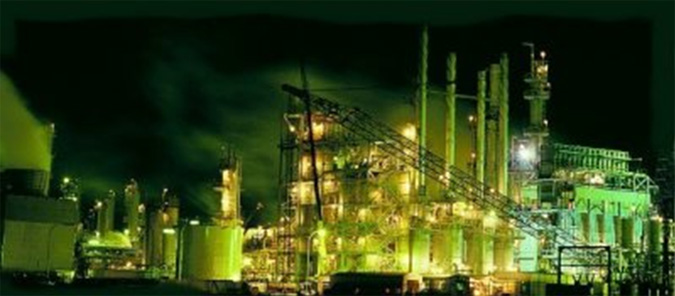 The Significance of Demulsifiers in Oilfields
Demulsifier are of different varieties and they are applied to separate emulsions mixed in oil extract. It is widely applying in processing oil prior to refining. It helps to remove water and salt content from extracted material and prevent corrosion problems as well.
Corrosion Inhibitors
Corrosion of pipelines remains the major challenging task for Oilfields. Application of appropriate corrosion inhibitors will certainly reduce or control corrosion in the pipelines and keep up way for smooth extraction and refining. Majority of oil industries depend on corrosion inhibitors for proper maintenance of pipe lines.
Rimpro India
Rimpro India is a leading supplier of Oilfield chemicals. We offer quality chemicals that can be depended on for sustained productivity and purity of fuel. We support Oilfield sector by our range of corrosion inhibitors, emulsifiers and surfactants.
Conclusion
In recent days with the rising consumption of fuel Indian Oilfield sector has many challenges to face. However, the application of Oilfield chemicals in extraction and purification process can considerably reduce challenging aspects.
This article has been written by Govind Patel.